Product Description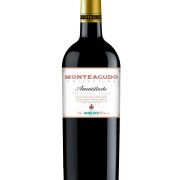 Amontillado Monteagudo
15.45€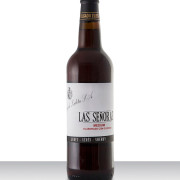 Medium Las Señoras
12.36€
Amontillado VOS Viejo Zuleta
The wine is made in the tradition and care of the Delgado Zuleta family. His soleras originals are rooted in the founding cellar of Carmen Viejo Street, in the Barrio Bajo of Sanlúcar. Listed as VOS (Very Old Sherry), it is the classic amontillado Sanluqueño, with fine and elegant notes on the nose but very soft in the mouth.
Email to a friend
Product Description
Ficha Técnica
Very old generous wine, with more than 20 years of oxidative aging. It comes from 100% Palomino variety. It is nurtured through the traditional system of soleras and criaderas, aging in oak vats. The alcoholic graduation is 20% vol. and it comes in Bordeaux bottles and with cork stopper of 50 cl.
Nota de cata
Amber clean and bright, with reflections and greenish trim. The smell is intense and clean and at the same time very deep. It has evolved aromas of biological aging, with certain notes of citrus and noble woods. In the mouth it is dry, with a fine initial step, to give rise to a long ending in which oxidative notes are present.
Maridaje
A very gastronomic wine. Given its versatility, its many nuances, its structure and its softness in the mouth, you can accompany a meal from the beginning with snacks until the end it also enhances the taste buds when eating desserts.
Perfect for vegetable stews, cooked and stewed.
Reconocimientos
– 95 points Guía Intervinos 2020
– 94 points Guía Wine Up 2019
– 93+ points Parker (Wine Advocate) 2019
– Medalla Gran Oro International Wine Awards 2019
– Medalla Gran Oro CIVAS 2019
– Medalla de Plata International Wine Challenge 2019
– Medalla Gran Oro International Wine Awards 2018
– Medalla de Oro International Wine Challenge 2018
Additional Information
| | |
| --- | --- |
| Weight | 1 kg |
| Capacidad | 75 cl |