Product Description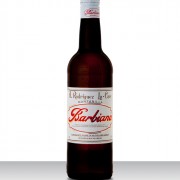 Manzanilla Barbiana (Sherry-Manzanilla)
8.00€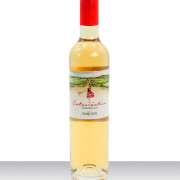 Manzanilla ecológica Entusiástico
0.00€
Manzanilla Goya XL
The top of the line, a formidable Manzanilla. A sip of our wines' living history. Aged, extracted from the exclusive Solera reserved for La Goya, whose roots come from an old underground wine cellar beside Bajo de Guia, where the best pressings are sent for care and long-term aging, intended for the owners. An exclusive wine and not always available, as such, it is bottled only in exceptional circumstances.
Email to a friend
Product Description
Technical Sheet
This wine is biologically aged under layer of flor, 100% Palomino variety. Aged 10 years in the Spanish "Criaderas & Solera" system using American oak casks. It is available in 50 cl bottles and is 15% alcohol by volume.
Tasting Notes
Settled, long, lingering and matured Manzanilla representing the purest traditional sanluqueño style. Its intense gold color is clean and bright. A balance of sharp aromas of toasted cereal, citrus peel and balsam come through on the nose. On the palate it is dry, fresh, soft, creamy, very persistent, and flavorful with sea notes, a touch of olives, lactic notes and toasted nuts.
Pairing
We recommend sampling our best Manzanilla with matching gastronomic pleasures. For example, Iberian ham, Sanlúcar prawns or crispy shrimp fritters. Although tasting it alone, perhaps with a handful of almonds, is how you can best enjoy all of its virtues.
Awards
97 puntos Guía Proensa 2018
95 puntos Revista Gourmets 2018
94 puntos Guía ABC 2020
94 puntos Guía Intervinos 2020
94 puntos Guía Peñín 2017
94 puntos Guía Proensa 2015
93 puntos Guía Wine Up 2019
93 puntos Guía ABC 2016
93 puntos Guía Xtreme 2016
93 puntos Parker (Wine Advocate)
Medalla Oro CIVAS 2019
Mejor manzanilla International Wine Challenge 2016
Medalla de Oro International Wine Challenge 2016
Medalla Gran Oro CIVAS 2016
Medalla de Oro International Wine Challenge 2014
Additional Information
| | |
| --- | --- |
| Weight | 1 kg |
| Capacidad | 50 cl |
OTHER WINES