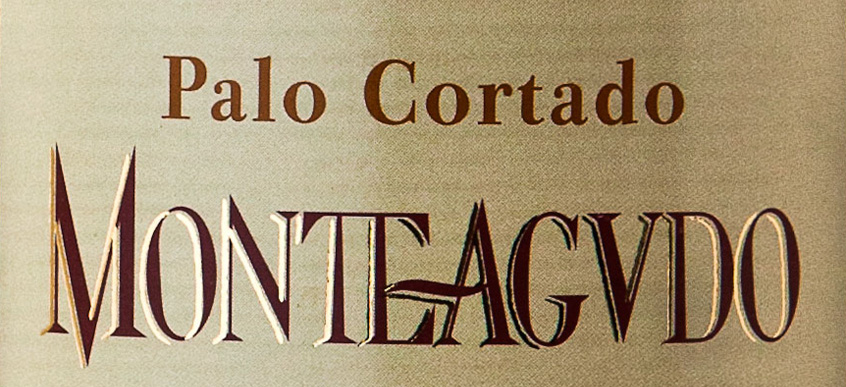 Gama Monteagudo, Palo Cortado
Palo Cortado Monteagudo
Product Info
The most sought-after wine in the nooks of bodegas. It combines all the virtues of the best Amontillados on the nose and of the finest Olorosos in the mouth. It is a wine which was born by chance, the result of a mystery yet to be solved. Complex, very long equally suited for solitary meditation and lively conversation among friends.
Technical Sheet
100% Palomino variety. Initially this wine is subject to biological aging process, however, less than an Amontillado; it then undergoes oxidative aging. Aging takes place in American and French casks for about 12-14 years through "Criaderas & Solera" system. It is available in bottles of  75 cl. and is 19% ABV.
Tasting Notes
Bright amber in color, displays powerful notes of nuts, highlighting especially almond and hazelnut, but there are also notes of walnut and coffee. Wood notes come through in the aroma. It is very dry and complex, it displays outstanding wide-ranging flavor and a lingering persistence. It's a bit smoother than Amontillado but not as smooth as an Oloroso wine.
Pairing
You can appreciate all its infinite hints alone, or with a good cigar. It pairs perfectly, at any rate, with traditional cuisine and is an excellent companion for cocidos (gumbos) and stews.
Awards
94 puntos Guía Wine Up 2019
91 puntos Wine Spectator 2019
91 puntos Guía Peñín 2016
91 puntos Guía Xtreme 2016
90 puntos Guía Peñín 2019
Medalla Oro International Wine Awards 2019
Medalla Plata Premios Mezquita 2019
Medalla Gran Oro International Wine Awards 2018
Medalla Gran Oro CIVAS 2017
Medalla de Plata International Wine Challenge 2015