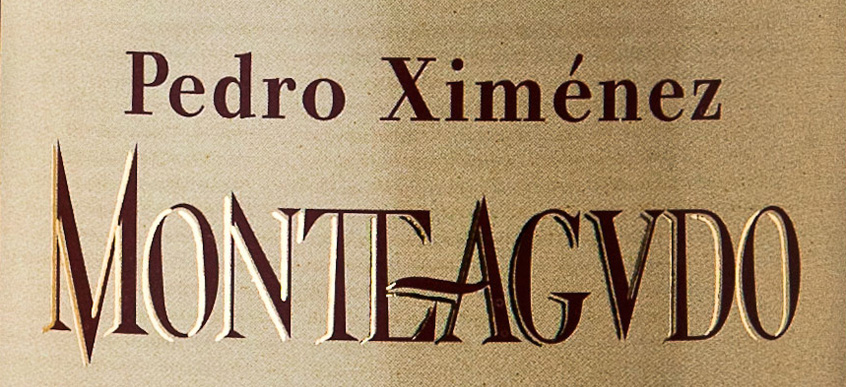 Gama Monteagudo, Vinos Dulces
Pedro Ximénez Monteagudo
Product Info
Made of sundried Pedro Ximenez grapes, which imparts it with its special characteristics.
Technical Sheet
Oxidatively aged, partiallt fermented musts of dried Pedro Ximenez grapes. It is aged approximately 12-14 years through the process of "Soleras and Criaderas" in American oak casks. It is very sweet, 17.5% ABV and it is available in 75 cl. bottle.
Tasting Notes
Glossy dark mahogany color, with strongly reminiscent of raisins, also highlighting licorice, coffee and other notes of drying. It is very soft, warm and sweet in the mouth, with an excellent balance of acidity and sweetness that makes it very lingering and voluminous.
Pairing
According to many sommeliers, Pedro Ximenez isn't a wine for dessert but it is the dessert itself. It goes perfectly with dark chocolate, excellent with ice cream and produces a very suggestive harmony with blue cheeses.
Awards
Medalla de Plata International Wine Challenge 2014